English
Dr Gert Schuitemaker is a (non practicing) pharmacist and doctor. His doctoral thesis was a population-based study into risk factors of cardiovascular disease. He has been involved in orthomolecular medicine, which was laid down by Linus Pauling, winner of two Nobel prizes, since 1980.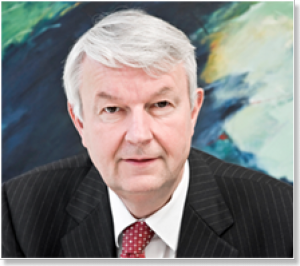 Schuitemaker is the author of a number of books and is chief editor of both ORTHO magazine, a technical journal, and Fit met Voeding (healthy with nutrition), a consumer magazine. He is the chairman of the Ortho Institute, a foundation which attempts to inform the public about food and health. He is also the director of Ortho Communications & Science BV, a publishing company which publishes magazines and books, and has organized a large number of congresses and workshops.
On the internet he maintains an informative website which contains the digital ORTHO libarary. Schuitemaker writes many columns and is often asked to for guest lectures and interviews in the media. He is a founder and former member of the MBOG, the Society for the Advancement Orthomolecular Medicine, and former chairman of the Internation Society for Orthomolecular Medicine (ISOM). In 2005 he has been awarded by ISOM as Orthomolecular Doctor of the Year for establishing orthomolecular medicine in Europe. In 2011 he was inducted into the ISOM Hall of Fame.
---
Text as inductee of the Hall of Fame 2011
First Nutrition, then Medicine
Trained as a pharmacist, Gert Schuitemaker completed his PhD in medicine at University of Maastricht in 2004. He was introduced to Orthomolecular Medicine through the work of Linus Pauling, whom he first met and interviewed in Palo Alto in 1985, Abram Hoffer and others. Gert founded the Ortho Institute in 1982, the leading centre for Orthomolecular expertise in the Netherlands, which publishes the Orthomoleculair magazine for health professionals and Fit mit Voeding ("Fit with Nutrition") for the public. The Maatschappij ter Bevordering van de Orthomoleculaire Geneeskunde (Society for the Advancement of OM) was founded by Gert in 1987 and he served as its first President until 1997. Gert organized conferences on vitamin C with Robert Cathcart in 1986, and on nutrition and behavior with Stephen Schoentaler, which attracted much attention in 1988, the same year he began the "Around the World" column in the Journal of Orthomolecular Medicine. In 1994, along with his partner, Elsedien de Groot, Gert started The Ortho Company, makers of the Plantina line of supplements, for which he is product developer and formulator. Plantina products are very popular among Dutch athletes, including Nicolien Sauerbreij who won gold in snowboarding at the 2010 Olympic Games.
Gert served as President of the International Society for Orthomolecular Medicine from 1999 to 2009 and received the 2005 Orthomolecular Doctor of the Year Award, cited as "A Leader in Establishing Orthomolecular Medicine in Europe". To celebrate the 40th anniversary of Pauling's Orthomolecular article in Science, Gert hosted a meeting in Anholt, Germany, with other leading Orthomolecular scientists and practitioners in Europe. His book, New Light on Vitamin D, published in 2008, increased the awareness of this important nutrient in the Netherlands. A member of the advisory board of the International Schizophrenia Foundation and the editorial board of the Journal of Orthomolecular Medicine, Gert has published several books and more than 300 articles.
Gert's influence has led many physicians in the Netherlands to use food supplements in their daily practice and to refer to themselves as 'orthomolecular' or state that they do 'orthomolecular therapy'. In this respect Orthomolecular Medicine is established in the Netherlands. Gert has earned a well-deserved place among the pioneers in the Orthomolecular Medicine Hall of Fame as our 50th inductee.